Talkable Features
Leverage the full-suite of Talkable Features to shape customers' experiences, leading to sustained engagement and advocacy.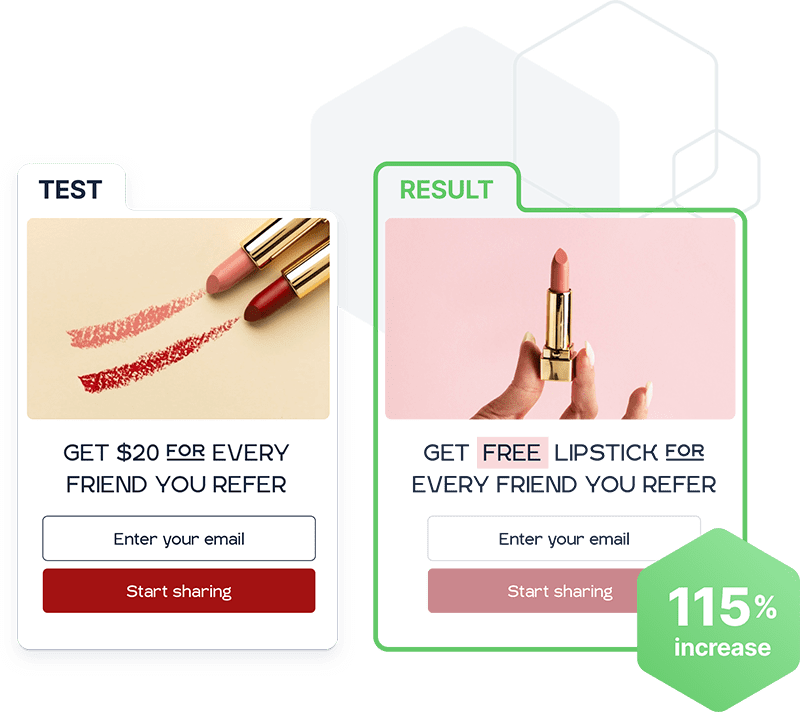 Power Ongoing Optimizations
Ongoing Program Optimizations
Talkable's platform enables quick changes without development. Create, change and test complex campaigns quickly and without engineering support.
Specialty Campaigns
Align specialty campaigns with the current promotions calendar to create high-impact campaign periods.
Advanced A/B Testing
Even small experiments like changing share channel, reward offer, or program promotional placements, can have a significant increase in sales. Using our statistical significance and A/B test hypothesis algorithms, brands are able to easily determine your highest-performing campaign configurations.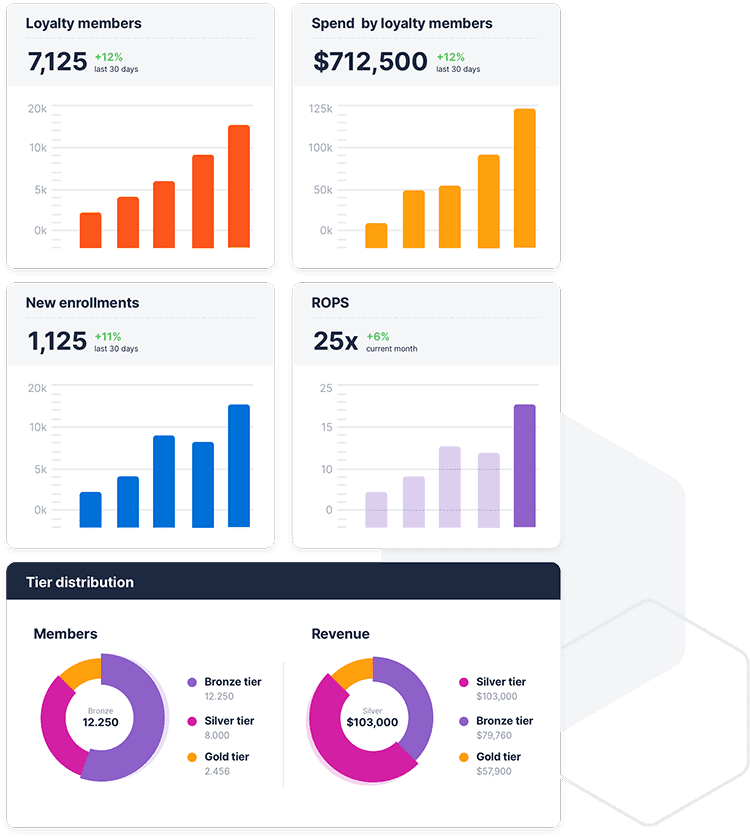 Access In-Depth Data & Reporting
Detailed Campaign Reporting & Analytics
From the dashboard to the comprehensive reporting suite, marketers have full access to data. Talkable will help brands to understand which key metrics to focus on and what the main benchmarks are for success.
Can't find the data you are looking for? Our customer success team will help to create custom reports that align with your growth goals.
Learn More about Your Customers
Advanced analytics will allow marketers to learn about their customers' preferences beyond the purchase. Deep tech allows seamless tracking of user activity to optimize all parts of the user journey. Integrate Talkable data points into a CRM or CMS with a backend API for a more comprehensive view of customers.
Discover Trends and Insights
With over 10 years of industry-based expertise, Talkable is privy to trends that will tell the story behind the numbers. Our Customer Success Team will marry an individual brand's data with overlying industry trends, to uncover insights into customer's expectations and intentions.
Meet our customer success team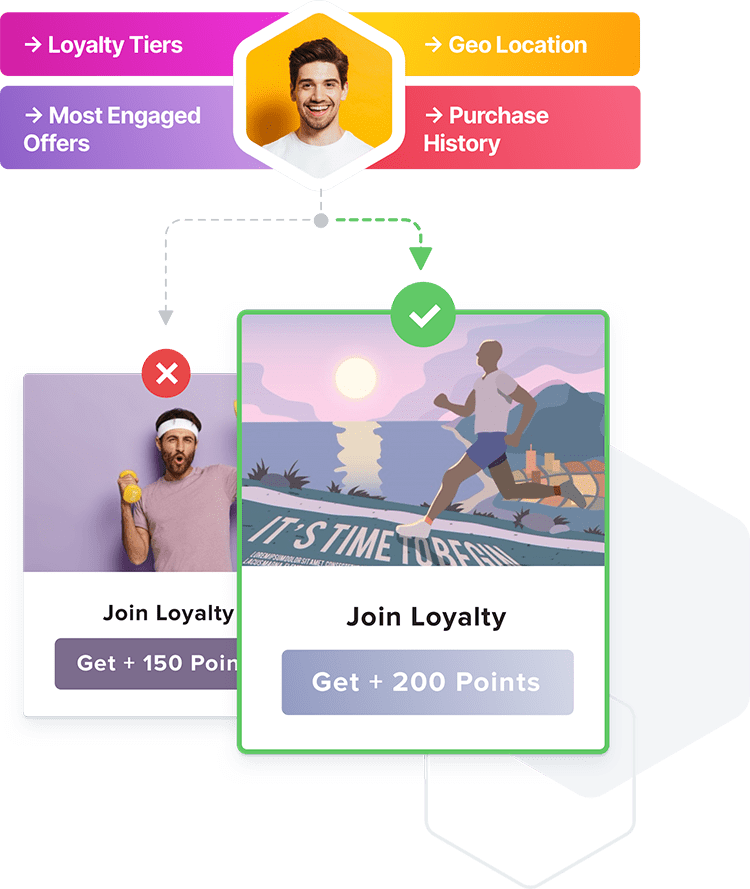 Deliver Personalized & Enhanced Experiences
Advanced segmentation
Target different customer audiences based on select attributes:
geo-location, product SKU, and behavioral insights.
1

Show a new customer a higher offer than an existing customer, or grow an audience in a specific target market;

2

Provide different rewards for the same actions based on different customers' loyalty tiers;

3

Show email conversion campaigns to first-time visitors after a specific time period and target by IP address;

4

Gather zero-party data at the opportune time and use it for precise targeting.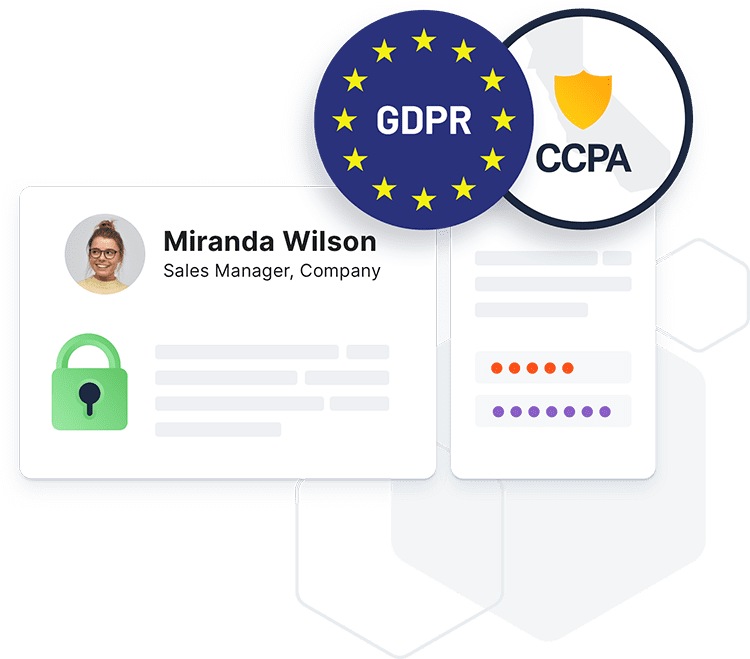 Protect Your Data
Talkable takes individual data privacy seriously.
Talkable's campaigns can be made GDPR and CCPA compliant, and are SOC II certified. Talkable ensures reliable data protection for customers. The product ecosystem has various layers of defense and all security measures in place; including data hosted in the USA.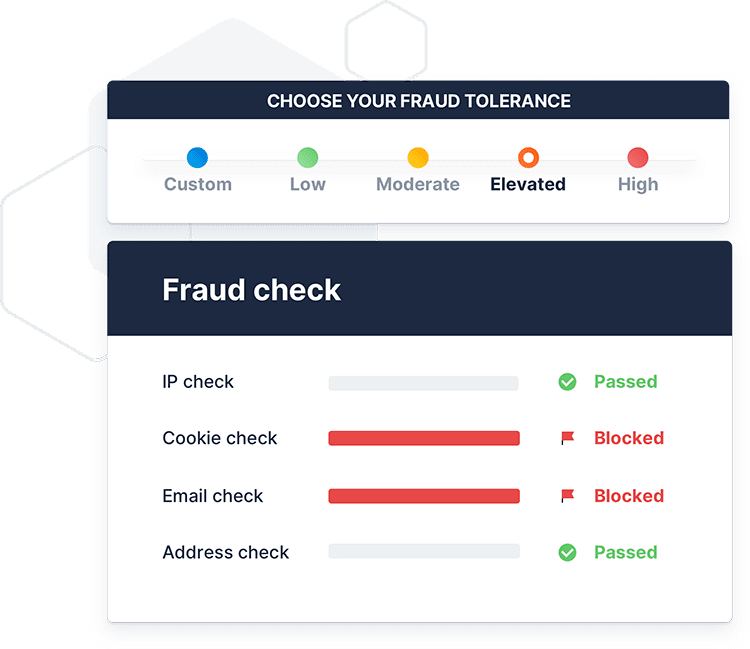 Industry Leading Fraud Prevention
Across the industry, 40% of referrals are fraudulent.
Talkable's fraud algorithm has evolved over the last decade and has blocked over 5 million fraudulent attempts, which equates to over $110M in savings for customers. Brands have the power to configure how strict or lenient self-referral or loyalty fraud settings may be.
Protect your brand's loyalty program from gaming. Activate a time delay on loyalty points to account for the refund period so that users can't use points and then return the purchase.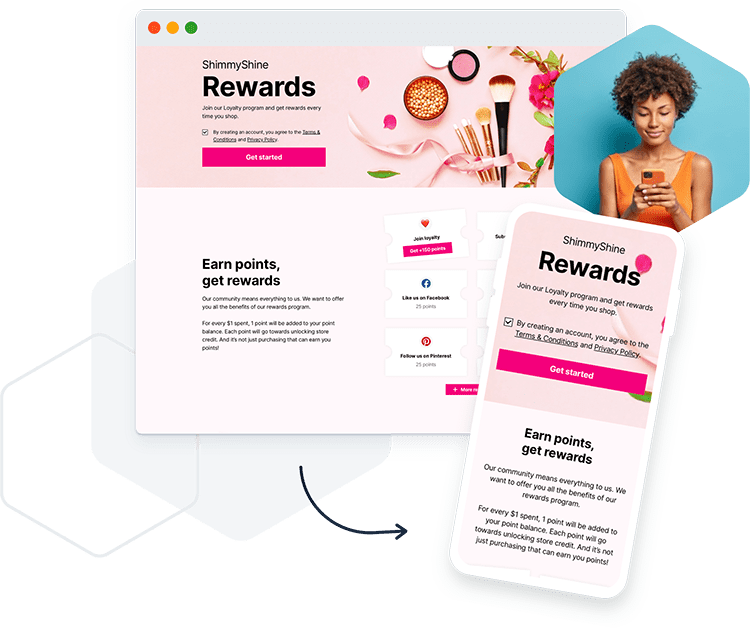 Activate Mobile Optimized Programs
Referral and Loyalty campaigns are designed with a mobile-first approach. Liquid designs allow for a seamless user experience cross-device. Optimize mobile campaigns with the A/B testing suite and gain insights into mobile shopping behaviors.
Built by Experts,
Trusted by Market Leaders
Let's talk about how Talkable can help transform your marketing strategy to better serve the modern consumer.
Integrations
Our API selection and seamless integrations allow for a flawless customer experience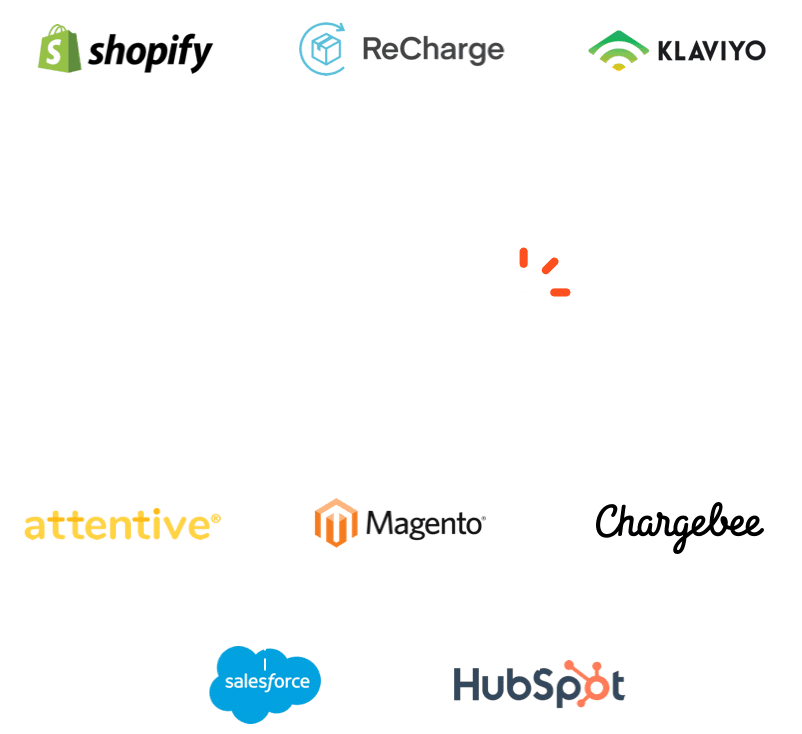 Takable's list of partnerships continue to grow.
Integrate the best software in the industry.
View all integrations
Timeline to Launch
See How We Can Help Your Brand Grow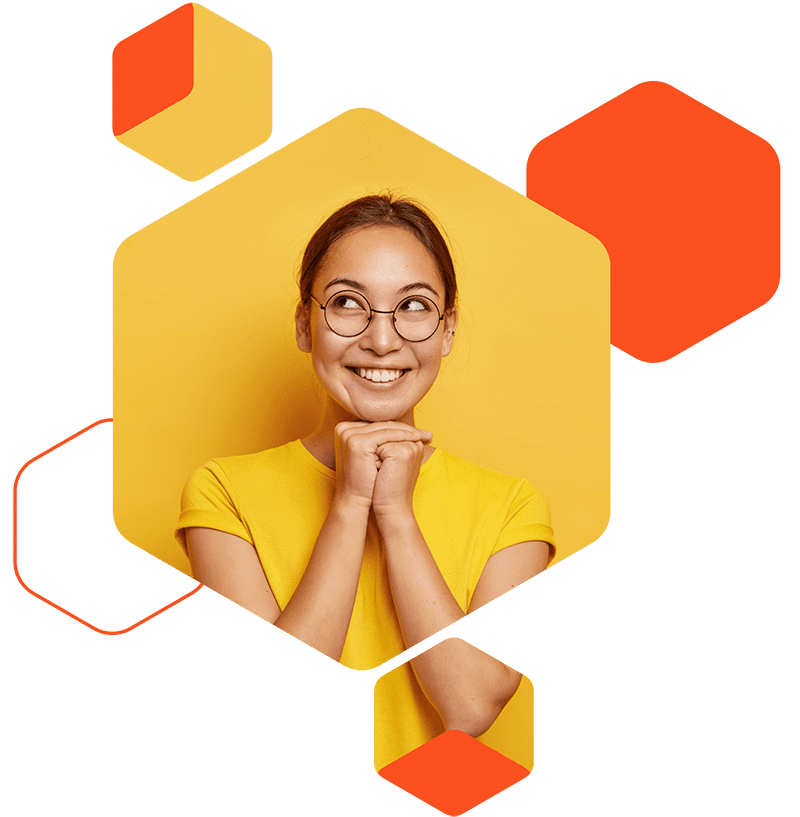 By submitting this form, you are agreeing to our collection, storage, use, and disclosure of your personal info in accordance with our privacy policy.